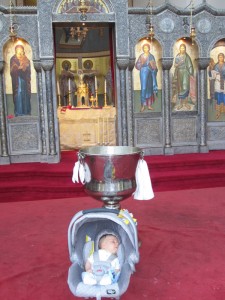 Just five days after moving to our new home, Robert had his Christening.
The Christening was held at the Greek Orthodox Church of Our Savior on June 19, 2010. Robert was either sleeping or contented most of the time, although he cried a little bit when he was dunked in the water. His Godparents handled the ceremony like experts, and we are very grateful for everything they did.
After church, we had lunch at our new home with lots of great food. We were glad to have Robert's grandparents, aunts, uncles, and cousins share the day with us. We were especially happy that his Great Grandmother could make it, too!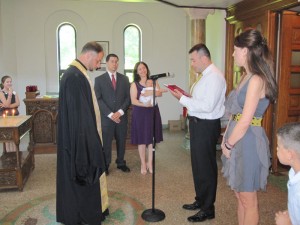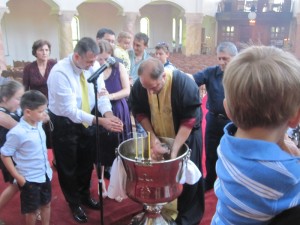 In just a few days, Robert will turn 3 months old! Recently, he has been saying "ah goo", smiling at us, and playing with a few baby toys. Below is a picture from yesterday.